Human Professional Personalberatung AG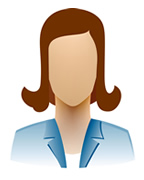 Human Professional Personalberatung AG
Stellensuche ist Vertrauenssache! Human Professional Personalberatung AG gehört zu den führenden Personalberatungen im Raum Zürich und den angrenzenden Kantonen. Seit unserer Gründung 2007 steht bei uns der Mensch im Mittelpunkt unserer täglichen Arbeit. Daraus resultieren langfristige Geschäftsbeziehungen, die auf Vertrauen, Loyalität und Diskretion basieren. Wir unterstützen unsere Kunden bei der Besetzung ihrer Vakanzen im Dauerstellenbereich unabhängig von Branchenzugehörigkeit und Firmengrösse. Unsere Personalberater verfügen auf ihrem jeweiligen Fachgebiet über fundiertes Know-how und mehrjährige Berufserfahrung.
My work domain
Regions
German part of Switzerland
Region of Zurich / Schaffhausen
Mittelland (AG / SO)
Central Switzerland
Sectors
Service sector in general
Industry various
Consumer/Luxury goods industry
Machine/System construction
Legal/Business advice
Fields of Activity
Commercial
Admin. / HR / Consulting / CEO
Finance / Trusts / Real Estate
Marketing / Communications / Editorial
Purchasing / Logistics / Trading
Sales / Customer Service / Admin.