Manfred Käser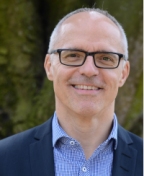 Manfred Käser
Geschäftsführer
Als gelernter Automechaniker mit knapp 20-jähriger Berufserfahrung im Autogewerbe in verschiedenen Positionen, wechselte ich Anfang 2001 in die Personaldienstleistungsbranche. Als Personalberater fing ich in Basel an, übernahm Ende 2001 als Filialleiter die Filiale Rheinfelden und wurde 2005 zum Regionalleiter für die Region Nordwestschweiz befördert. Seit Oktober 2008 bin ich Inhaber und Geschäftsführer der Firma KMU Jobs AG in Pratteln. Mein Kerngeschäft sind die Vermitllungen und Verleihungen von Berufs- und Fachkräfte sowie die Rekrutierung von Führungskräfte.
Education and Experience
Automechaniker mit eidg. Fähigkeitszeugnis / Dipl. in Unternehmens- & Mitarbeiterführung NDS HF
I am looking for following candidates qualifications and experiences
Gelernte Berufs- und Fachkräfte sowie Führungskräfte im mittleren Kaderbereich.
My work domain
Regions
German part of Switzerland
Mittelland (AG / SO)
Region of Basel
Sectors
Commercial operation/Skilled crafts
Industry various
Machine/System construction
Transport/Logistics
Fields of Activity
Commercial
Admin. / HR / Consulting / CEO
Sales / Customer Service / Admin.
Technical
Vehicles / Craft / Warehouse / Transport
Electronics / Engineering / Watches
Machine / Plant Engin. / Manufacturing