Simone Rätz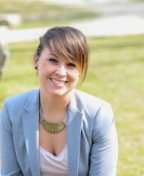 Simone Rätz
Personalberaterin
Bei KMU Jobs AG bin ich nun seit 2013 einerseits für die ganze Administration, das HR sowie für die Lehrlingsausbildung verantwortlich und übernehme diverse Aufgaben als GL-Mitglied. Andererseits und für Sie interessant, bin ich zuständig für die Vermittlung und Verleihung in der kaufmännischen Branche. Als Stellensuchende/r, sind Sie bei mir gut aufgehoben und finden in mir eine authentische, positiv eingestellte und engagierte Ansprechsperson. Ich freue mich auf spannende Lebensläufe, tolle Persönlichkeiten und auf eine erfolgreiche Zusammenarbeit mit Ihnen.
Education and Experience
Personalassistentin HRSE / Berufsbildnerin / Fachfrau Kinderbetreuung
My work domain
Regions
German part of Switzerland
Mittelland (AG / SO)
Region of Basel
Sectors
Service sector in general
Commercial operation/Skilled crafts
Industry various
Machine/System construction
Transport/Logistics
Fields of Activity
Commercial
Admin. / HR / Consulting / CEO
Marketing / Communications / Editorial
Purchasing / Logistics / Trading
Sales / Customer Service / Admin.