Sandra Gilly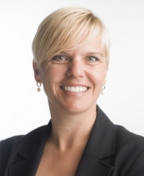 Sandra Gilly
Personalberaterin und Coach
Seit April 2015 arbeite ich als Personalberaterin und Coach bei Messmer Personalmanagement GmbH. Die Interaktion mit anderen Menschen und das Begleiten von Personen in Veränderungsprozessen sind meine grossen Leidenschaften. Diese kann ich in meinem Job voll ausleben!

Aufgewachsen im Glarnerland. Studium der Betriebswirtschaft an der HTW in Chur. Eidgenössischer Abschluss als Marketingfachfrau. Weiterbildung in lösungsorientiertem Coaching. Leitende Funktionen im Marketing und Produktmanagement, Consultingerfahrung im Medien und HR-Umfeld.
Education and Experience
Betriebswirtschafterin HF, eidg. dipl. Marketingfachfrau, Laufbahncoach
My work domain
Regions
German part of Switzerland
Eastern Switzerland / GR / FL
Sectors
Chemicals/Pharmaceuticals
Utilities
Industry various
Machine/System construction
Public administration/Associations
Fields of Activity
Commercial
Admin. / HR / Consulting / CEO
Finance / Trusts / Real Estate
Marketing / Communications / Editorial
Purchasing / Logistics / Trading
Sales / Customer Service / Admin.
Technical
Machine / Plant Engin. / Manufacturing