With more than 25 brands Estée Lauder Companies is the global leader in prestige beauty, recognized for its skincare, make-up, fragrances, and hair care products. In Switzerland, Estée Lauder has the main Supply Chain Hub for Travel Retail and EMEA.
Due to our growth, we are now hiring a Labeling Management Lead for our Logistics team, part of our Travel Retail organization, based in Lachen, Switzerland.
Labeling Management Lead
Value Added Services (VAS) are an essential part of our growing successful Travel Retail worldwide business and include the language labeling, the preparation of testers, sleeving of products as well as late-stage differentiation.
Over the last year, the request for Value Added Services has grown significantly and allows us to create a new department, focusing on the planning and preparation of all VAS related activities.
The Labeling Management Lead is part of this new department and will be mainly responsible for managing end-to-end artwork creation and foster its streamlining and automatization.
Your main responsibilities include:
Create the label artworks based on the provided input (artwork size standardization, preparation of a label artwork template, etc.) for Travel Retail products worldwide, with emphasis on China
Manage the end to end artwork creation, review and approval process in collaboration with Regulatory Affairs, Operations and external partner organizations
Provide necessary label Masterdata for the relevant TR markets
Maintain and track packaging artwork lifecycle and documents in appropriate labeling repository
Responsible to implement and maintain artwork related change controls and label rationalization strategy
Streamline and automate the label creation process and the label Masterfiles
Participating in the development, evaluation and implementation of the label creation system
Identify new opportunities to boost growth and implement the labels successfully in processes and procedures
Ensure the artwork is consistent, accurate and follows relevant regulatory guidelines
What we expect from you:
Bachelor's degree or certificate in Graphic Design, Product Design or similar
A minimum of one year experience in a related work field
Very good IT - skills (Excel and artwork software) and general IT-Affinity
Fluent in both English and German, spoken and written
Very analytical, structured and problem-solving work approach
High level of attention to detail
Excellent communication and customer service excellence orientated personality
Drive to deliver: Agile and independent approach with a "can-do" attitude
Able to set priorities and manage time efficiently
Ability to grasp the bigger picture and to think "outside of the box"
Flexible and independent individual with the ability to adapt (agility & flexibility) in a fast-growing environment
Do you want to be part of our success story? Is a vibrant and busy environment just right for you? Then apply online now!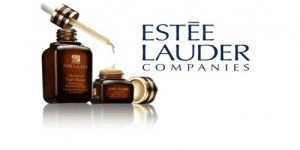 Estée Lauder AG
Ms Ayse Eroglu
Recruiter
Lachen
https://www.elcompanies.com/en
Kontakt
Estée Lauder AG
Ms Ayse Eroglu
Recruiter
Lachen