Corporate Actions Specialist

Interactive Brokers
Company Overview
Interactive Brokers ("IBKR"), a subsidiary of publicly-traded Interactive Brokers Group, Inc., based in Greenwich, Connecticut (NASDAQ: IBKR) is a low-cost provider of trade execution and clearing services for active traders, institutional investors, financial advisors and introducing brokers. IBKR's premier technology provides electronic access to stocks, options, futures, forex, bonds, and funds worldwide from a single IBKR Integrated Investment account. IBKR is one of the largest online brokers by trade volume and is consistently ranked at the top of its field.
Our employees are part of a dynamic, multinational, fast-paced, results-oriented team working to provide our customers with state-of-the-art trading technology, superior execution capabilities, worldwide electronic access, and sophisticated risk management tools.
Our headquarters are in Greenwich, CT, USA. IBKR has offices in the United States, Australia, Canada, China, Estonia, Hong Kong, Hungary, India, Ireland, Japan, Luxembourg,Russia, Singapore, Switzerland and United Kingdom.
IBKR is a member of NYSE, FINRA, and SIPC. Interactive Brokers Group brokerage affiliates are regulated by securities and commodities agencies around the world.
Click HERE
 to view a short video with a few words from current Interactive Brokers employees.
(If the hyperlink is not active, copy and paste the following URL in your browser: https://www.interactivebrokers.com/en/index.php?f=31899
)
For more information, please visit www.ibkr.com/info
Job Description & Responsibilities
Interactive Brokers ("IBKR") seeks a Corporate Actions Associate to join our European Corporate Actions Department in our Zug, Switzerland office. The Corporate Action Department is responsible for the validation, risk evaluation, processing and post-distribution reconciliation of all corporate reorganizations (e.g., mergers & acquisitions) by European issuers. During their career development, team members will generally gain exposure to various corporate events and securities/derivatives products and marketplaces.
The Associate will be expected to operate, enhance and test the group's constantly evolving, proprietary Corporate Action systems. Analysis of the integration between vendor data and our proprietary systems and assessment of operational, counterpart and market risk will be an ongoing responsibility. The ideal candidate will be able to interface seamlessly with internal and external clients, counterparties and clearing organizations. All associates are expected to focus on automated solutions to complex problems of varying degrees. Skills required include learning to work with sophisticated computer systems developers, eventually including creating business specifications for new or enhanced system functionality and new product support. Potential candidates are good problem solvers, well-organized, and reliable team players. There will be daily communication with our US headquarters, global corporate actions staff, various counterparties and clearing organizations.
Description:

Analyze, monitor, and verify incoming corporate action information and counterparty claims on European voluntary and mandatory actions.

Initiate payments and

Evaluate and reconcile the company's books and records with clearinghouses and banks.

Instruct clearinghouses and banks with our instructions for corporate events.

Organize the instructions from our trading department and customers.

Work on system enhancements to handle existing or new products and markets properly.

Communicate with all the involved internal and external parties.
Qualification & Skills
Qualification:
Commercial apprenticeship, preferably in the banking or finance industry

Experience, coursework and/or a strong interest or following of the securities markets.

Knowledge of Securities Lending and Borrowing and derivative products is an advantage.

Proficient MS Office user; eager to learn new programs and products

Languages: Fluent in English (daily use) and German.

Detail-oriented and able to work accurately under pressure

Strong problem-solving and analytical skills.

Excellent attention to detail

Open-minded team player with good comprehension skills
If you have ambition, motivation and initiative, we can offer you real responsibility and the opportunity to work in a demanding but rewarding team-oriented environment. Are you interested in this challenging position within a financially successful and technologically advanced organization? We are looking forward to receiving your online application.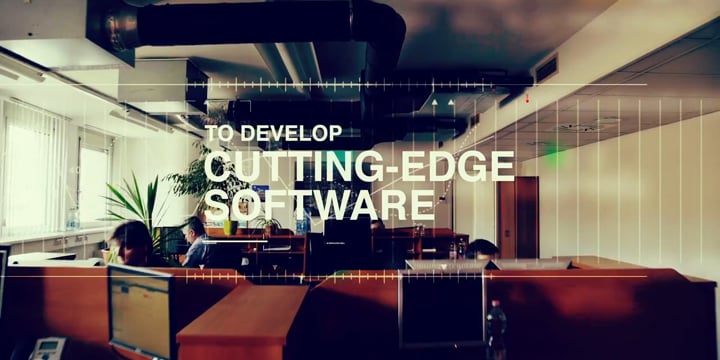 Contact
Interactive Brokers