---
The Hirslanden Group sets standards with its 17 clinics, interdisciplinary medical competence centres and specialised institutes. First-class medical services and the well-being of people are our focus....
---
05 September 2019September 2019
Current employee
Top working climate
This works well in the company
Great working atmosphere. The focus is on the human being. Both patients and employees. Carefully and carefully managed clinic....
This could be improved
One challenge is the fluctuating occupancy rate (as in any other hospital). As an employee, you have to be very flexible and willing to perform. At peak times, the workload for all employees is very high and it takes a lot of puffing and can be stressful. You can see that it is a private hospital th...
31 July 2019July 2019
Current employee
Lively and collegial
This works well in the company
Emergency centre very lively with a wide range of patients with an internal focus, well-divided shift work with at least 1 specialist on site at all times, all relevant special disciplines are available in a 24/7 on-call service if required, great collegial and technically outstanding team, flat hie...
This could be improved
Depending on patient load, sometimes limited spatial conditions, but manageable through continuous process optimizations...
21 July 2019July 2019
Former employee
Super Team / constructive cooperation
This works well in the company
Great teamwork, good mood. You support each other and learn from each other. Ideas from employees are welcome and will be integrated whenever possible....
This could be improved
Premises / room design were not optimal everywhere in the clinic. To my knowledge, however, they have been renovated, adapted and improved in the meantime....
---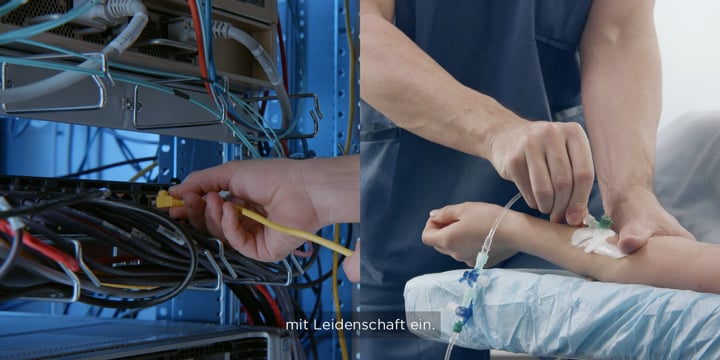 ---
Apprenticeship Employer