---
Die Schulthess Klinik in Zürich ist eine der führenden orthopädischen Kliniken Europas mit über 1'100 Mitarbeitenden. Unser zentrales Anliegen ist es, Menschen von ihren Schmerzen zu befreien und ihre Mobilität wiederherzustellen. Als Spezialklinik konzentrieren wir uns auf chirurgische Orthopädie,...
---
10 January 2019January 2019
Current employee
social competence and agility leave much to be desired
The inhumane treatment of employees in some areas is tolerated by management and the human resources department without comment. There is also a lack of a dynamic environment....
30 September 2019September 2019
HR responsible
Hello and thanks for your critical comment. We are very interested in how you come to this assessment with regard to dealing with employees and why you do not perceive the hospital environment as dynamic. We would be pleased to be at your disposal for a confidential exchange (hr@kws.ch or 044 385...
04 October 2018October 2018
Current employee
Social employer
I think the Schulthess Clinic takes great care of its employees, even in turbulent times. Also, the MA are sufficiently appreciated. Communication and behaviour should be improved in the event of criticism/improvement proposals from MA to the management....
06 June 2019June 2019
Executive / Manager
Hello and thank you very much for your feedback. Glad if you feel valued and well looked after by us. It is important to me that you are also taken seriously - especially if you have critical feedback or ideas for improving processes....
25 June 2020June 2020
Former employee
Arrogant employees, leadership could not prevail
This works well in the company
The manager and the chief medical secretaries are very nice and loyal employees, whereas the medical secretaries are very self-centred....
This could be improved
The team members have too much power, they see every "new" employee as competition and give her no chance to integrate. The manager could not assert herself within the team. There was a fundamental restructuring, the team was very dissatisfied and annoyed....
---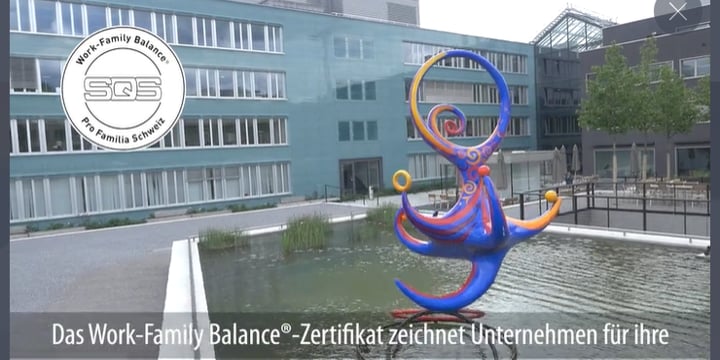 ---
Apprenticeship Employer